GCNews
GCNews has been published since 1995, with news about member organizations, programs, resources, green jobs, and more. Click on the subscribe icon (right) for a free email subscription. See below for latest issue.

Issue 925 : March 2019
Winter Walk Day an outstanding success
Ontario Active School Travel encouraged schools across the province to celebrate Winter Walk Day last month. Ice and cold, closed schools, and canceled buses didn't hinder participation: 447 schools in 76 communities, representing 125,000 students, registered their events to champion the winter walk to school, setting a new record for active school travel.
Photo courtesy of the École Gron Morgan Walking School Bus, Thunder Bay, ON.
GCC welcomes Isooda
Isooda Niroomand, a recent graduate of McMaster University, joins Green Communities Canada as School Travel Planning Facilitator, Toronto.
Isooda holds a Master's degree in Engineering Design, focusing on Sustainable Community Infrastructure. Her studies included work on a School Site Design Project in Hamilton, ON.
Isooda also completed a Bachelor's degree in Urban Planning and a Master's degree in Urban Design in Iran.
You can reach Isooda at [email protected].
Talking walking
GCC's Wallace Beaton, Manager of Community Engagement and Capacity, outlined the importance of Winter Walk Day in an interview with CBC Ottawa reporter Robyn Bresdnahan. Wallace says every day is a good day for a walk. "There's no such thing as bad weather, just bad clothing." Check out the full interview here.
Get on the waiting list
Our RAIN Garden Master Class sold out. But you can get on a waiting list for the next session by emailing GCC Water Programs Manager Alix Taylor at [email protected].
The Master Class offers certification in this emerging eco-landscaping field, and provides learning and mentoring from leading experts while you design and build your first rain garden.
Sprouting into action
Neighbours helping neighbours is the concept behind EcoSuperior's newest initiative to fight climate change, BEAN Teams (Building Eco-Active Neighbourhoods).
EcoSuperior program coordinator Aynsley Klassen explains: "We used to have strong neighbourhoods. We knew our neighbours' names. We borrowed things all the time. We knew who kind of had what skills, and we could trade those skills, and we've lost that. And as we experience more extreme weather and other impacts of climate change, we need to know who our neighbours are so that we can support them, and they can support us."
Through the project neighbours will work together to prepare for potential threats from climate change.
Getting around in winter
Our member organizations share tips for embracing the winter season:
GreenUP, Peterborough, ON, urges adding physical activity to your daily commute and warming yourself up with a walk or a ride.
Green Action Centre, Winnipeg, MB, shares tips for winter cycling. Noting the importance of bike maintenance, GAC also offers a five step process to prep your ride.
Our members are hiring
Windfall Ecology Centre is hiring part-time and full-time Energy Advisors. Positions available in the GTA, York Region, Durham Region, Peel Region, and Peterborough, ON. Apply now.
GreenUP, Peterborough, ON, has several job openings, with all applications due 18 March:
Garden Market and Nursery Coordinator, 6 month contract.
Environmental Educator, casual.
Environmental Education and Landscape Support Staff, summer.
Communications and Marketing, summer.
---
---
GCNews has been distributed free to environmental practitioners since 1995.
GCNews is a publication of Green Communities Canada, a national association of community organizations that work with homeowners, businesses, governments and communities to reduce our impact on the environment.
---
Green Communities Canada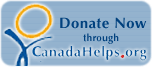 419 Chambers St, 2nd Floor, Peterborough, ON K9H 3V1
General inquiries: 705.745.7479  Fax: 705.745.7294