GCNews
GCNews has been published since 1995, with news about member organizations, programs, resources, green jobs, and more. Click on the subscribe icon (right) for a free email subscription. See below for latest issue. Click here for a searchable archive of past issues.
GCNews 907 : Reducing Ontario's urban flood risk

Issue 907 : September 2017
Reducing Ontario's urban flood risk
Green Communities Canada is bringing together stakeholders to create a collective action plan to address urban flood risk in Ontario. We are currently conducting interviews to identify priorities issues and actions. If you're interested in getting involved, contact Clara Blakelock at cblakelock@greencommunitiescanada.org.
See our website for more information, including a paper outlining the urban flooding issue, impacts, contributing factors, and responses to date. Thanks to the Ontario Trillium Foundation for supporting this initiative.
ASRTS is hiring
The Ottawa Active & Safe Routes to School program is hiring a Facilitator to champion active school travel and implement School Travel Planning at 12 elementary schools across Ottawa. This is a full-time position with a start date in early October.
GCC celebrates Ontario investment in active school travel
Staff from GCC's Canada Walks and Heart & Stroke were out in full force on the first day of school for an exciting announcement by Education Minister Mitzie Hunter.
Minister Hunter committed more than $3 million over the next three years to roll out active school travel. The project will be led by Green Communities Canada, in partnership with Heart & Stroke.
Founding Canada Walks director Jacky Kennedy, who retired last year, attended the announcement, which is the fruit of her long-time leadership in combination with great partner support.
"We're thrilled that Education Minister Hunter is making a powerful investment in student health and well-being by supporting active school travel. We look forward to working with school communities across the province to boost walking, cycling, and all forms of active transportation," says GCC Executive Director Clifford Maynes.
Watch for a formal launch and further project details in the coming weeks.
GCC provides school traffic management
Green Communities Canada is partnering with the Toronto District School Board (TDSB) to improve school zone safety and encourage active transportation.
GCC's Laura Zeglen is taking on the role of dedicated School Traffic Management Facilitator. Laura will investigate transportation and traffic-safety concerns at schools and coordinate between school board and city staff to develop solutions.
Home Energy Coach program launched in BC
GCC member organization City Green Solutions, Victoria, BC, is administering a new province-wide program aimed at increasing uptake of BC's whole-home retrofit rebates.
The BC Home Energy Coach program, launched at the beginning of the month,  provides science-based information about home energy efficiency. The program offers online self-serve tools, including an incentives database, frequently asked questions, and information about products and services.
Free webinar on home insulation
Fraser Basin Council is hosting a free webinar on Best Practices for Air Sealing and Insulation in Homes as part of its First Nations Home EnergySave Program. Learn about best practices and common mistakes from real-world examples of air sealing and insulation. 20 September, 2-3 p.m. EDT. Register.
Job opportunities
reThink Green, Sudbury, ON is hiring for three positions:
Applications for all positions will be reviewed as they are received, with interviews beginning 1 October.
---
Donate:


---
The programs of Green Communities Canada: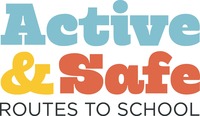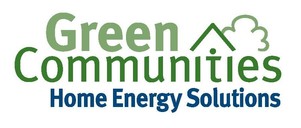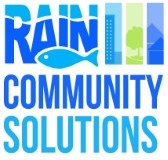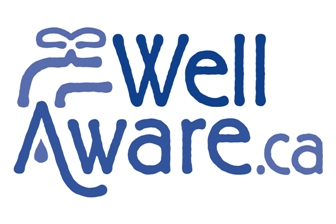 ---
GCNews has been distributed free to environmental practitioners since 1995.
GCNews is a publication of Green Communities Canada, a national association of community organizations that work with homeowners, businesses, governments and communities to reduce our impact on the environment.
---
Green Communities Canada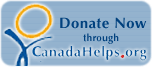 419 Chambers St, 2nd Floor, Peterborough, ON K9H 3V1
General inquiries: 705.745.7479  Fax: 705.745.7294
Email: info@greencommunitiescanada.org