GCNews
GCNews has been published since 1995, with news about member organizations, programs, resources, green jobs, and more. Click on the subscribe icon (right) for a free email subscription. See below for latest issue. Click here for a searchable archive of past issues.

Issue 917 : July 2018
Tearing up pavement in Quebec
Sous les pavés, the Québec partner program to Depave Paradise, seeks volunteers to
help "liberate the soil" in Gatineau, 17 July.
The project is the first of 12 depaves taking place in six regions of the province this year. Unneeded pavement will be ripped up and replaced with green infrastructure such as gardens filled with native species, permeable pavement, rain gardens, and trees.
The Gatineau depave site, Le Gîte Ami, is a community-based temporary shelter for people with social exclusion and homelessness issues. For information on how you can help, contact Clémentine Mattesco at clementine.mattesco@creddo.ca.
Sous les pavés is a project of the Montreal Urban Ecology Centre and is funded by the Government of Quebec and TD Bank Group.
And the award goes to…
City Green Solutions is the 2018 Green Communities Canada Member of the Year. The Victoria, BC, organization was recognized for its work in transforming the energy efficiency market and increasing home energy efficiency.
Each year, at its AGM, GCC awards the many champions who work and volunteer with GCC and its member organizations. See the full list of award winners.
GCC Board welcomes Duke Trifunovic
Duke Trifunovic, an investment and financial planner, has been appointed to the Green Communities Canada Board of Directors.
Duke is Treasurer of GCC member organization Green Venture, based in Hamilton. He referees children's soccer, sponsors area sports teams, and is committed to advocating for a green, clean, and sustainable environment. Welcome, Duke!
Chris Birchall and David MacIsaac were reappointed to the Board at the 2018 AGM. GCC has a 12-member national Board of Directors, which includes a mix of member organization representative and members-at-large.
Louise joins the active school travel team
Louise Clunas has been hired as GCC's 2018-19 School Traffic Management Facilitator for the Toronto District School Board (TDSB).
Louise will work to improve traffic flow and minimize risks in school safety zones and routes. She has experience in the non-profit sector, has skills in business analysis and project management, and a passion for working with children, education, the environment and outdoors. She takes over from Laura Zeglen who will be on a one-year leave starting in August as she and her partner welcome their first child.
Harvesting water from air
Former GCC intern Anastasia Kaschenko is a regional finalist in the United Nations Young Champions of the Earthcompetition. Anastasia is co-founder of Majik Water, a company that harvests clean drinking water from the air.
Check out Anastasia's project here. Competition winners will receive seed funding, intensive training, and mentorship to help bring their ideas to life.
Excellence in sustainability
Green Action Centre's work to promote greener living has been recognized with a 2017 Manitoba Excellence in Sustainability Award in the Outstanding Achievement category.
Shown with the award are Compost Winnipeg Project Manager Kelly Kuryk, Workplace Commuter Options Coordinator Beth McKechnie, Executive Director Tracy Hucul, and GAC Board President William Dowie.
Our members are hiring
Conservation Corps Newfoundland and Labrador is hiring an Education and Outreach Coordinator. Apply by 18 July.
reThink Green, Sudbury, ON, has an opening for an Energy and Sustainability Officer. Interviews start 10 July and will continue until the position is filled.
EcoSuperior, Thunder Bay, ON, seeks a Program Manager – Northwestern Ontario Regional Sustainability Consortium. Apply by 31 July.
Windfall Ecology Centre, Aurora, ON, has openings for Residential Energy Efficiency Advisors. Apply immediately.
---
---
---
GCNews has been distributed free to environmental practitioners since 1995.
GCNews is a publication of Green Communities Canada, a national association of community organizations that work with homeowners, businesses, governments and communities to reduce our impact on the environment.
---
Green Communities Canada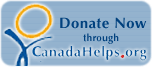 419 Chambers St, 2nd Floor, Peterborough, ON K9H 3V1
General inquiries: 705.745.7479  Fax: 705.745.7294
Email: info@greencommunitiescanada.org