GCNews
GCNews has been published since 1995, with news about member organizations, programs, resources, green jobs, and more. Click on the subscribe icon (right) for a free email subscription. See below for latest issue. Click here for a searchable archive of past issues. GCNews 909 : Youth for Water hosts conference

Issue 909 : November 2017
Youth for Water hosts conference
Indigenous youth from across Ontario received hands-on experience in Indigenous water knowledge, water science, solutions, grant writing, and project management at a conference hosted by Youth for Water, 6-10 November in Peterborough, ON.
"It's great to see so many youth are interested in being water leaders," says Alix Taylor, Green Communities Canada Manager, Water Programs.
A highlight of the event was a water ceremony led by Liz Osawamick at Kinomaage-Waapkong "The Rocks That Teach" (Petroglyphs Provincial Park). Guest speakers included:
Dan Longboat, Trent University Indigenous Environmental Program
Autumn Peltier, nominated for the International Children's Peace Prize
Edward E. George, Water Protector
Stephanie Allen, Ontario First Nations Technical Services Corporation
Mike Jacobs,  Cambium Aboriginal
Deborah McGregor, Associate Professor & CRC Indigenous Environmental Justice
Reno King, Toronto Green Community RAINscapeTO landscaper
Youth for Water is a program of Green Communities Canada. Organizations supporting the conference included Sacred Water Circle, GCC member organization GreenUP, Camp Kawartha Environment Centre, and Turtle Island Conservation. Youth for Water is also extremely grateful for the support of the Mohawk Council of Akwesasne.
The conference was funded by the Ontario Ministry of Indigenous Relations and Reconciliation.
Daylighting lost rivers
GreenUP, Peterborough, ON, in partnership with Trent University, hosts a free talk on successful examples, challenges, and outcomes of "daylighting" or restoring natural waterways, 15 November.
Lost rivers are waterways that flowed through urban centres but were diverted, channelized, or buried as cities grew. Consequences include flooding and sewer overflows, many many other unintended environmental problems.
Ontario funds active school travel pilot
Green Communities Canada (GCC) has been contracted by the Ontario Ministry of Education to pilot a provincial framework to expand active school travel in Ontario.
The three-year project has two main elements:
centralized support, including resources, tools and templates, training, mentoring, peer-networking, research and more
application-based funding for projects in communities with commitments and partnerships in place, including matching cash and in-kind contributions
Once the Ontario active school travel project is launched, GCC will publish a program guide and a call for proposals.
Sign up here to be kept informed. Please note funding will be available only to Ontario communities. However, resources will be freely available to all.
Make every action count
After attending Climate Reality Leadership Corps training, Green Calgary Executive Director Conor Tapp shares five actions we can each take to make a positive environmental impact:
Unplug – stop using the power grid for everything. If the sun is up, do you really need to turn on a light?
Talk about it – tell the world (or at least your friends) about your environmental engagement and why it's important to you.
Invest in innovation – make your own cleaning products, use a stainless steel straw (or no straw) instead of plastic.
Read more – learn more about subjects that interest you.
Take incremental steps – your green transformation won't happen overnight, but that doesn't mean you can't start taking small steps right now.
Here comes the SUN
GreenUP's new Sustainable Urban Neighbourhoods (SUN) project is working with residents in two Peterborough, ON neighbourhoods to create and implement sustainable urban landscaping.
The first stage, now underway, is outreach to determine community priorities. The second stage will identify and implement a menu of project actions.
Landscaping options possible through the SUN program may include pollinator gardens, food gardens, rain gardens, and tree planting.
The SUN project is modelled on the Toronto Region Conservation Authority's Sustainable Neighbourhood Retrofit Action Plan and is funded by the Ontario Trillium Foundation.
Organics first step to zero waste
The first step in achieving Ontario's ambitious goal of zero waste is to get food waste and organics out of landfill. So says a new report from the the Environmental Commissioner of Ontario.
"It's true," says Laurie Westaway, former of the Green Communities Foundation. "Recycling alone will not answer or solve waste issues," says Westaway, who works as a waste management consultant.
"What I find fascinating is that we require so much packaging to 'protect' our health," she says. "Then we create health and environmental concerns with disposing of the packaging."
"We are killing ourselves by attempting to protect ourselves."
Green Corps wage subsidy program
UNA-Canada offers a wage subsidy program to support Canadian youth in "meaningful employment to ignite the green economy." Employers benefit from a 64.8% wage subsidy. Green Corps participants undertake six-month work-learning placements focusing on areas such as renewable energy, energy efficiency, environmental education, research and policy, active transportation, Indigenous knowledge and practices, local food systems, and all forms of conservation and communications. More here.
---
Donate:


---
The programs of Green Communities Canada: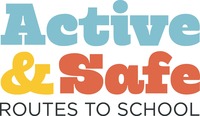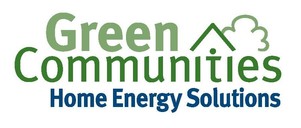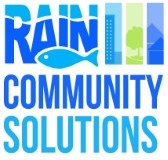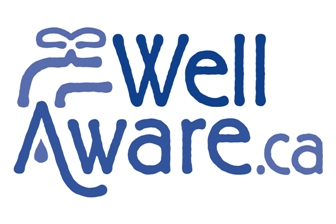 ---
GCNews has been distributed free to environmental practitioners since 1995.
GCNews is a publication of Green Communities Canada, a national association of community organizations that work with homeowners, businesses, governments and communities to reduce our impact on the environment.
---
Green Communities Canada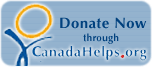 419 Chambers St, 2nd Floor, Peterborough, ON K9H 3V1
General inquiries: 705.745.7479  Fax: 705.745.7294
Email: info@greencommunitiescanada.org