GCNews
GCNews has been published since 1995, with news about member organizations, programs, resources, green jobs, and more. Click on the subscribe icon (right) for a free email subscription.
See below for latest issue. Click here for a searchable archive of past issues.
GCNews 903: Time of listing energy rating and disclosure


Issue 903 : MAY 2017
---
Time of listing energy rating and disclosure
STARTING IN 2019, under the Green Energy Act, the Ontario government will require home energy ratings and advice at time of listing. The move is intended to encourage investments in home energy efficiency.
The Home Energy Transparency Coalition (we're a member) supports the measure and notes that home buyers have a right to reliable information about energy efficiency when they are considering a purchase, as we do for vehicles and appliances.
GCC Executive Director Clifford Maynes recently participated in a series of consultation committee meetings to discuss plans for the Home Energy Rating & Disclosure (HER&D).
The Ontario Real Estate Association raised a long list of concerns: OREA opposes universal ratings at time of listing in favour of including energy audits in a standard home inspection.
As the sole representative of the energy assessment industry, Clifford defended the principle of universality (not all real estate transactions involve home inspections, and the inspectors are opposed to making audits a standard part of their service). Clifford also defended the integrity of the EnerGuide Rating System and quality assurance.
To re-establish the necessary auditor capacity in Ontario required to meet the demand for time of listing audits in 2019, GCC is recommending a substantial increase in retrofit incentives starting in 2017. "We in the industry are quite capable of ramping up capacity, as we have done twice previously. We just need a market for our services to justify the investment," Clifford said.
Action on urban flooding
CLIMATE ADAPTATION Intern Anastasia Kaschenko outlined a practical and collaborative approach to addressing urban flooding at the 2017 Grey to Green Conference based on GCC's report Urban flooding in Ontario: Toward Collective Impact Solutions. Thanks to the Ontario Trillium Foundation and Natural Resources Canada for supporting this work.
The report is the first phase of a larger Collective Impact project. Phase 2, pending funding, will engage a wide range of stakeholders to develop an urban flooding action plan. In the final phase participants will collaborate on implementing the action plan.
Join the urban flooding discussion
A RAIN Community Solutions webinar offers an overview of the Urban flooding in Ontario: Toward Collective Impact Solutions report. The webinar will address causes of urban flooding; economic, social, health and environmental impacts; and current efforts in Ontario to address the problem. Question and answer session included. 18 May, 1-2 pm EDT. Register.
Overcoming the barriers to biking to school
CANADA WALKS showcased Canadian bike education programs and explored ways to enable students to cycle to school during the Bike to School: Overcoming the barriers webinar, 9 May. The discussion also included ideas for celebrating Bike to School Week, 29 May–2 June. View the webinar, made possible with funding from the Canadian Automobile Association (South Central Ontario) and the Ontario Sports and Recreation Communities Fund.
Creating paradise
POCKETS OF paradise are springing up across the country thanks to community depave events that are transforming unneeded asphalt into green space. Earlier this month, GCC member organization Green Venture, Hamilton, ON worked with St. Brigid Catholic Elementary School to create a garden designed by students. Split into four quadrants, the garden is made up of a peace garden, butterfly garden, rain garden, and sensory garden that will divert 47,000 litres of water from the municipal stormwater system annually.
"Depave events are so popular that we have a waitlist of groups across Canada that want to do them," says Alix Taylor, our Depave Paradise Program Manager. "They're great community engagement events and we're happy to work with potential sponsors who want to take advantage of this opportunity to build positive company profile."
For a list of depaves scheduled this spring click here. To sponsor a depave event or for more information, contact Alix at ataylor@greencommunitiescanda.org.
Call for nominations
TOOLS OF Change is looking for nominations from programs focused on energy efficiency and/or active and sustainable transportation for Landmark designation.
Designation as a Landmark case study recognizes behavior change programs and social marketing approaches that are considered to the most successful in the world. Landmark designated programs gain exposure, credibility, and free online materials, all of which can make it easier to maintain or increase program funding.
More information here. Apply by 5 June.
Our members are hiring
EcoSource, Mississauga, ON has three openings:
Greening Nipissing, North Bay, ON is hiring a summer student for the position of Environmental Education Technician. Apply by 19 May.
Windfall Ecology Centre, Aurora, ON has two summer job openings:
Conservation Corps, Newfoundland and Labrador is accepting applications from students for Green Team positions. Apply by 26 May.
---
Donate:


---
The programs of Green Communities Canada: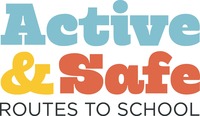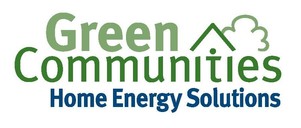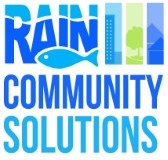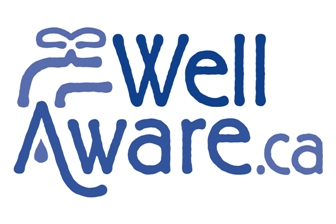 ---
GCNews has been distributed free to environmental practitioners since 1995.
GCNews is a publication of Green Communities Canada, a national association of community organizations that work with homeowners, businesses, governments and communities to reduce our impact on the environment.
---
Green Communities Canada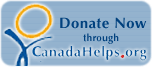 419 Chambers St, 2nd Floor, Peterborough, ON K9H 3V1
General inquiries: 705.745.7479  Fax: 705.745.7294
Email: info@greencommunitiescanada.org